Jadig Finance.
A new way
of lending.
More agile, more supportive and more enthusiastic than a typical finance partner, we're the generation doing it a little different.
We genuinely know the property space. We don't hide behind our desks, or our spreadsheets. We listen, visit sites, stay involved and are ready to respond. We're guided by a practical rather than theoretical approach, and an exceptional understanding of property development. Our enthusiasm is good for our investors, inspiring for our team and a breath of fresh air for our clients. We are a new breed of financier.
Good listeners
make good
lenders.
That's what we reckon, anyway.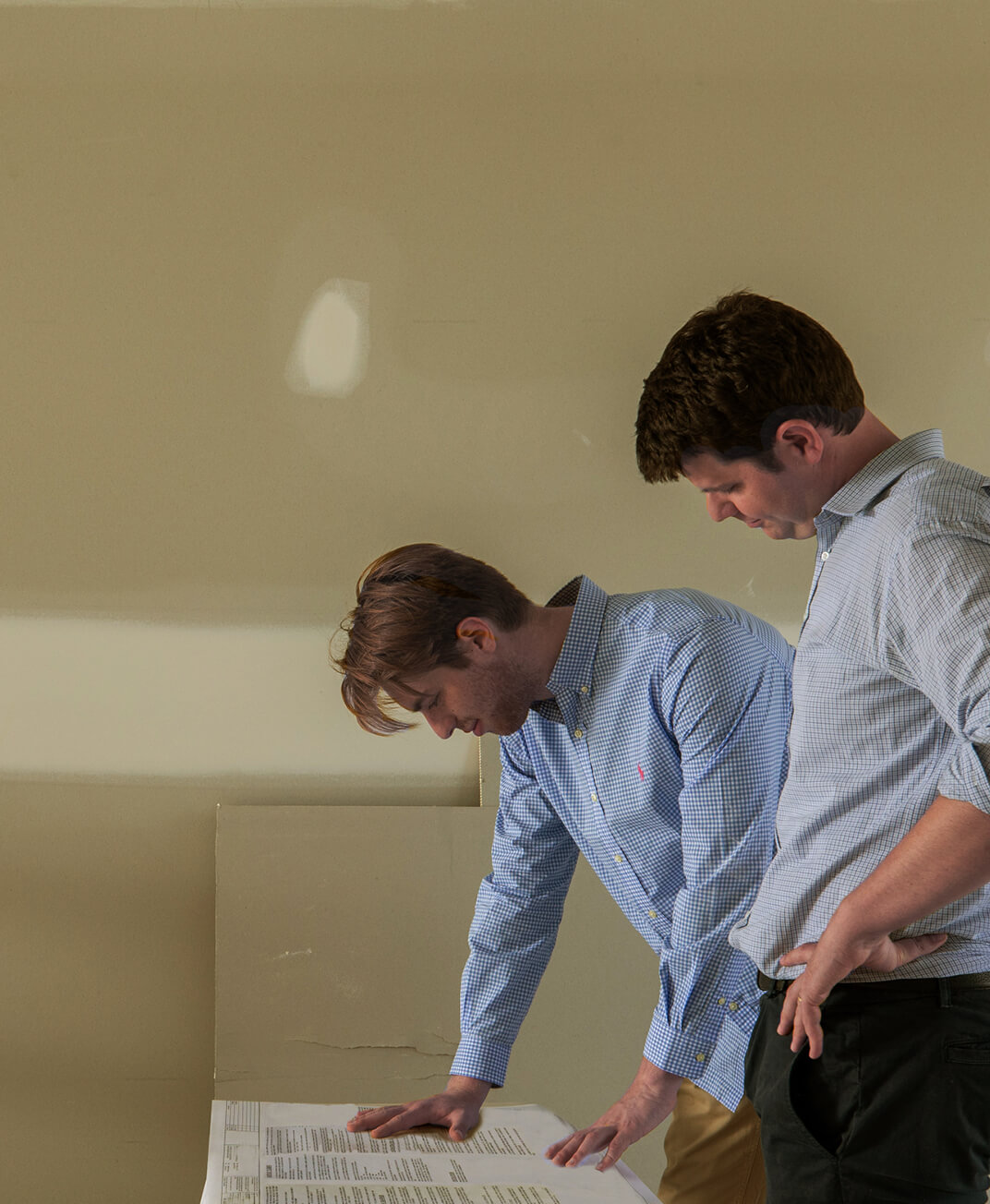 As financiers, we live and breathe numbers. But we're not buried in documents or fixated on rigid finance models. We're highly pragmatic.
This means our decisions are guided by practical considerations – rather than theoretical approaches. As both borrowers and developers, we're perfectly in tune with the twists and turns of lending, as well as the physical and financial nitty-gritty that all developers face.
A big part of that is getting out of the office and onto sites, because we do better business in person. We also believe that good listeners make good lenders. We take the time to genuinely understand where you're coming from, so we can get you where you're going to. We are a well-informed team driven to make your life easier.
Learn more about our culture
We know property isn't always predictable.
Whether its challenges or opportunities, our clients often need to move fast, so speed and agility is everything. That's why we pride ourselves on tailoring financial packages quickly – often within 48 hours.
We're with you for the long haul too. We understand how challenges emerge – unexpected delays, variations, contamination, market-risk, authority issues – as well as how finance hold-ups can have major ramifications for a project's entirety.
That's when we kick into fifth gear. We roll up our sleeves and get stuck into the problem, delivering packages without delay or hassle, especially when a project is underway. We can quickly change finance structure, pivot as projects evolve, and activate your sites earlier – because you only ever deal with us.
Basically, we've been there done that, and our intricate understanding of development puts us in a rare position amongst our peers.